The water can be topped up at any time but should always be filled up again once you can see the tap and water drop on the wheel.
Please refer to the guide below for typical refilling times.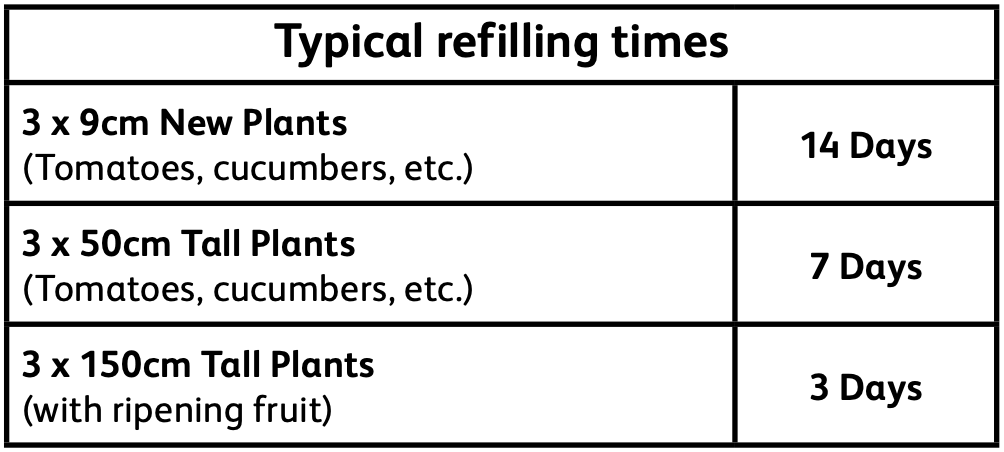 Please note: The above watering times should only be used as a guide. Water consumption is dependent on where your Growbag Waterer is set up, the temperature, type of plants and the maturity of your plants. Check the water indicator regularly.