How do I connect the sprinkler to my hose & tap?
To connect to your tap and hose to the Sprinkler, please follow the below instructions:
1. Connect your hose to your tap using Threaded Outdoor Tap Connector or Threaded Outdoor Tap Connector Pro.
2. Attach your Hose End Connector to your hose, and then into the Tap Connector - Hose End Connector, Hose End Connector Plus or Hose End Connector Pro.
3. Attach your AquaStop Connector to the other end of the hose – this stops the water flow when you disconnect your watering accessory.
4. Finally, connect your Round Sprinkler Pro to the AquaStop Connector
What hose can I use with this sprinkler?
All Hozelock hoses can be used with this sprinkler, including the Superhoze & Tuffhoze. Make sure it is connected using an AquaStop Connector.
Please note: If you are using a Superhoze, the sprinkler could move when the hose retracts, so it is recommended to disconnect the sprinkler from the hose as soon as you turn off the tap.
What water pressure can it take?
At 4 bar water pressure, this sprinkler achieves an area coverage of 314m² (20m diameter). It is suitable for use at all common household water pressures from 1 - 10 bar. The coverage will vary depending on the water pressure.
Does the spray head rotate and does the spray change in size?
This sprinkler rotates to ensure even coverage. There are two sets of spray jets, one set delivers a fine spray for delicate plants and the other is features powerful jets, ideal for lawns.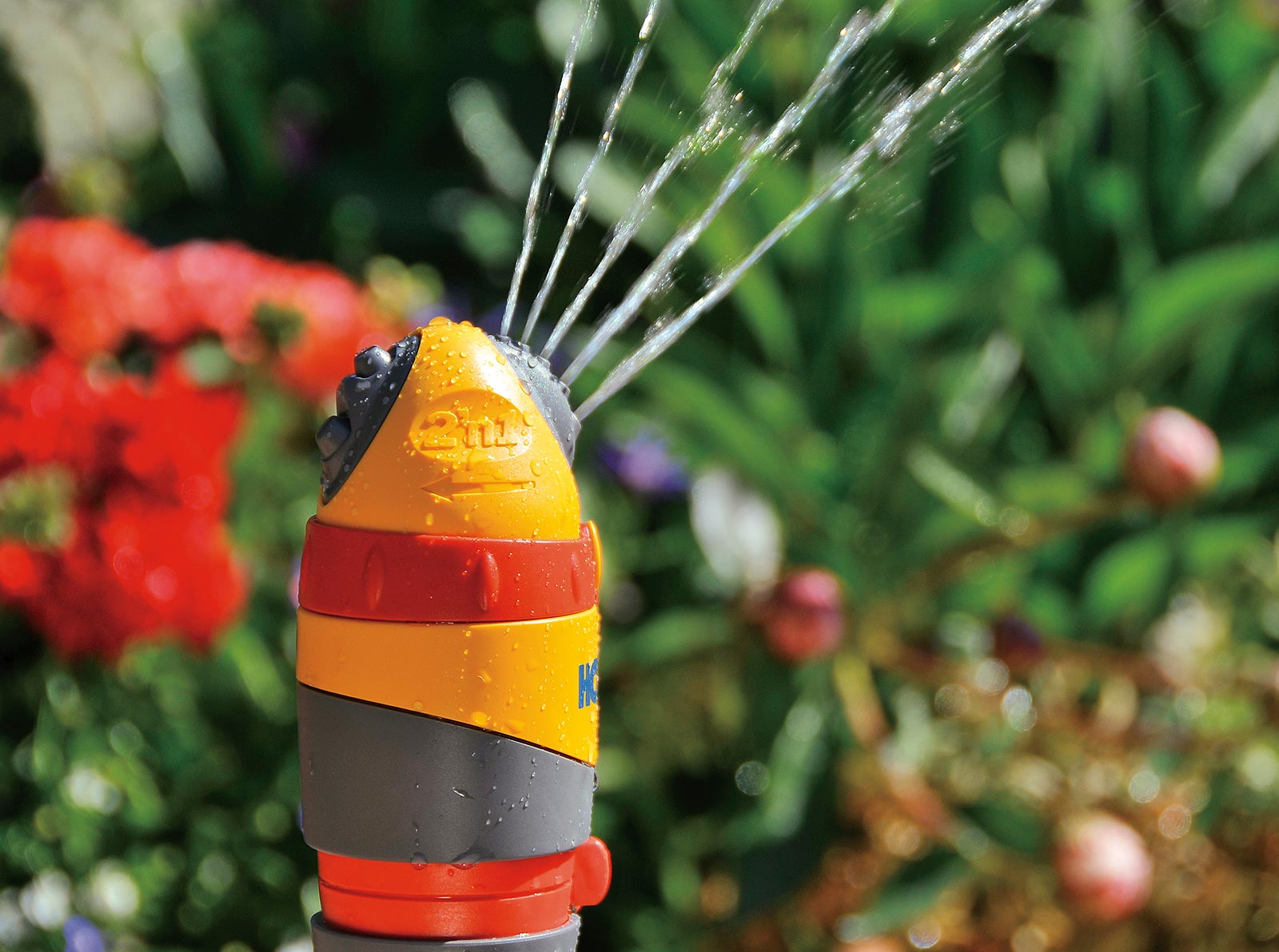 Are there any settings to adjust the range covered?
The sprinkler can water a full circle or a part of a circle – adjustment is easy, simply slide the red setting rings. There are two spray patterns and 5 jets which gives a maximum area coverage of approximately 314m² or 20m diameter.